For Florida homeowners, having a properly designed septic system is essential to maintain the integrity of your property. Nothing can be left to chance in a state where environmental considerations, high water tables, and stringent regulations pose unique challenges.
That's why it's vital to ensure that your septic system design gets done by experienced professionals like those at ACE Septic & Waste. Septic system installation is a significant undertaking, and its success hinges mainly on the often-overlooked factor of septic system design. With almost 50 years of experience installing and servicing septic systems across Florida, our team has the knowledge and expertise you can trust.
Keep reading to learn why septic design is crucial, particularly for Florida homeowners, and how the trusting expertise of ACE Septic & Waste can make all the difference.
Foundation of a Reliable Septic System
Imagine building a house without a blueprint – it's a recipe for disaster. Similarly, attempting to install a septic system without a well-thought-out design will inevitably lead to a host of problems down the line. A septic system's design serves as the foundation, guiding every aspect of its installation and functionality.
An expert septic system installation will:
1. Tailor Solutions to Unique Environments
Florida's diverse landscape presents serious challenges regarding septic system installation. The state's geography demands a thoughtful and adaptable approach, from high water tables to varying soil types. A cookie-cutter solution simply won't cut it.
2. Ensure Regulatory Compliance:
Florida has strict regulations governing septic systems. Failing to adhere to these regulations can result in heavy fines, not to mention potential harm to the environment. A well-designed system considers these regulations from the outset, minimizing non-compliance risks.
3. Maximize Efficiency and Longevity
Your septic system should function efficiently, effectively treating and disposing of wastewater. This two-pronged focus will minimize environmental impact and prolong the system's life. Ultimately, this can translate into significant cost savings for homeowners and landowners.
4. Provide Peace of Mind
Above all else, a properly designed septic system gives homeowners valuable peace of mind. A reliable septic system helps keep your home and family safe and sound – without it, you're taking a gamble with the potential health risks of untreated wastewater.
The Impact of Poor Septic System Design
Now, let's consider the consequences of poor septic system design. When design isn't carefully thought out, homeowners can face myriad problems, including:
Unpleasant odors or waterlogged lawns
Backups leading to costly repairs and maintenance

Health hazards posed by sewage seeping into drinking water

Environmental contamination.
Poorly designed systems can cause significant disruption to homeowners and their neighbors, not to mention the threat of environmental catastrophe. That's why a cheaper installation may not save you money in the long run. You'll eventually have to cover maintenance and repair costs you could've avoided with higher-quality work.
Why Florida Homeowners Should Prioritize Septic System Design
Florida's unique landscape and environmental conditions make septic system design even more critical for homeowners in the state. Here are the main reasons why:
Fluctuating water table: Florida is famous for its high water tables and unpredictable wet seasons, particularly in coastal areas. Septic system components must be carefully positioned to prevent contact with groundwater, which can lead to contamination and system failure.
Diverse fauna and flora: Florida boasts many different ecosystems, from its pristine beaches to the Everglades. Poorly designed septic systems can harm these delicate environments, killing animal and plant life.
Storm surge: Florida is no stranger to severe storms and hurricane season. Septic systems not appropriately installed can be easily flooded or damaged, wreaking havoc for days, weeks, and possibly months on end. Click here to watch a video about the effects of hydrologic pressure on septic systems.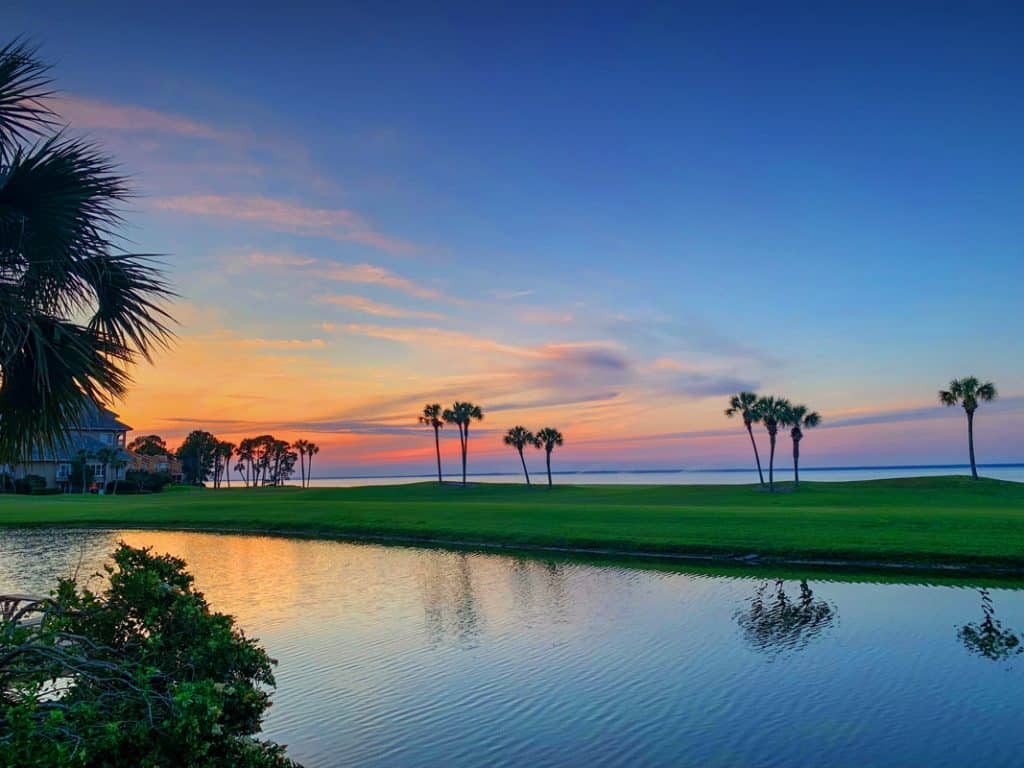 The Role of Experienced Professionals
While the importance of septic system design cannot be overstated, it's equally critical to entrust this task to experienced professionals who understand the intricacies involved, especially in Florida. Here's how ACE Septic & Waste's expertise comes into play:
Site Evaluation
Every successful septic system installation starts with a thorough site evaluation. ACE Septic & Waste's experts or a third-party inspector can assess factors like soil type, water table depth, and local regulations. This comprehensive understanding informs the design process, ensuring the septic system installation gets tailored to the specific environment.
Customized Design
No two properties are alike, and neither should be their septic systems. ACE Septic & Waste's design approach is customized, considering the property's unique characteristics. Whether in Tampa, Clearwater, Gainesville, or other parts of Florida, your septic system design should be tailored to your needs.
Installation and Servicing
Of course, designing a septic system is only the first part of the equation. When it comes to installation and servicing, our experienced team has you covered. We understand that a successful installation requires attention to detail – from tank placement to leach field sizing – and we ensure that every aspect is suitable for maximum efficiency.
Contact ACE Septic & Waste to Get Started Today
For those in the Tampa area looking for septic system installation companies near me, look no further than ACE Septic & Waste. Our expertise can help ensure that your septic system meets regulatory standards, functions efficiently, and sustains the test of time.
With ACE Septic & Waste, you're not just getting installation services; you're getting a partner dedicated to the responsible design of your system. Don't leave your wastewater management to chance. Contact us today to get a quote and discover how our team can significantly impact your Florida home's septic system.